Car hire in South Goa and North Goa available, Book your self drive car today with us and travel your dream places in Goa.
Your Destination, Our Goal.
Premium Quality Rentals Self Drive Car in Goa
Self drive car in Goa airport with cheapest car on rent. Car hire in south Goa & travel places with vehicles of your choice. Hire Best car rentals in south Goa. With our self drive car in Goa, you are going to experience an easy, smooth and safe commute. When you want to rent a car in Goa you get the benefit of driving around at your own pace. No worries, no hassles!
Why to hire Self Drive Car in Goa?
Best tourist attractions out there in the North, experience the hype of places like Baga Beach, Candolim Beach, Calangute Beach, Anjuna Beach, Chapora Fort. While in the south, you can feel the warmth of places like Old Goa Churches, Museum, Temples, Donapaula, Miramar Beach, Butterfly Beach, Sunset Beach while exploring.
Rent a Cab in Goa
Hire car in Goa, we offer good car at affordable rates to our customers. Rent a car of your choice from different variety of car available from us with hassles free experience.
BOOK YOUR RIDE
Select a ride and fill in your details.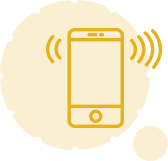 VERIFICATION
Wait for our call to confirm your details.
GET YOUR RIDE
We understand your requirement and provide quality best car rental services Goa
Damu – +91 8378028675 | +91 7666461134
carridegoa@gmail.com
https://www.hirearide.co.in/
Call us 24/7. We are there for your support desired location.